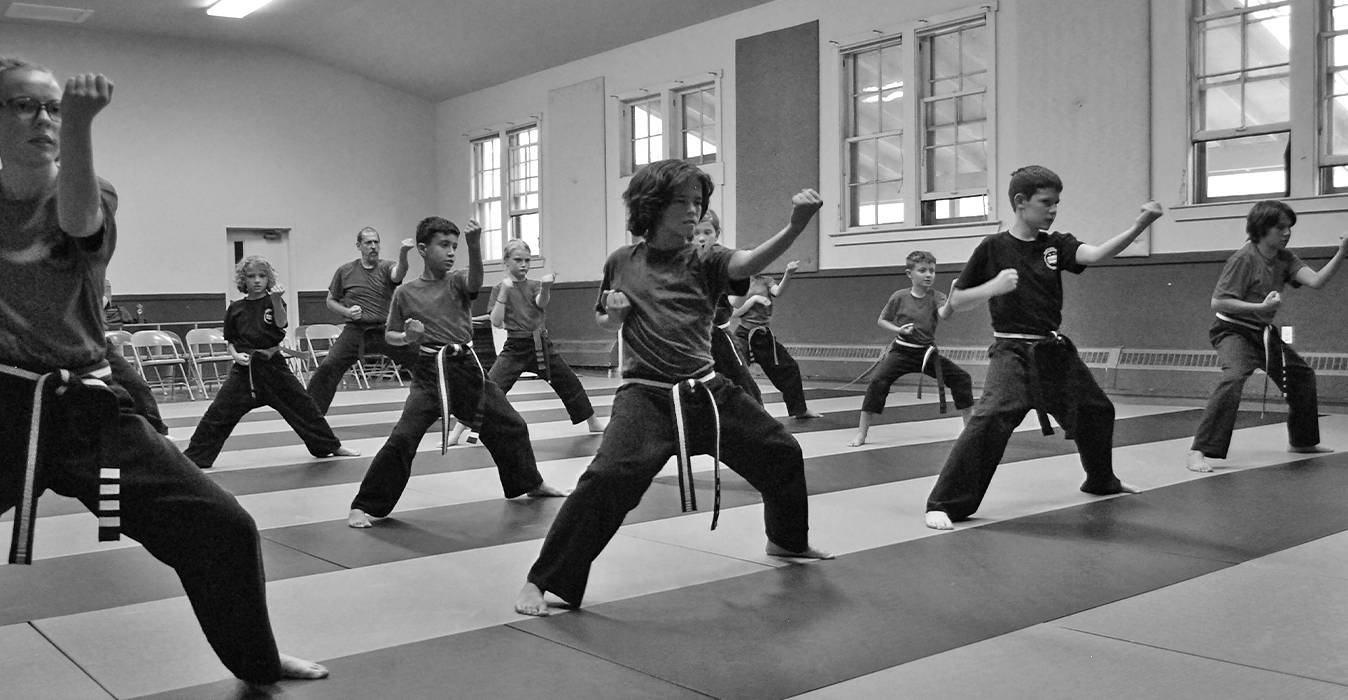 Junior Class – 7 years old and up
The junior class is designed for children between the ages of 7 and 12 years old. We are a self-defense school. We teach junior students how to kick, punch and what to do if somebody grabs them. We also focus on interpersonal skills, personal safety strategies and how to deal with bullies in and out of school
Our goal in our junior program is to help produce a confident well rounded respectful young adult that can handle what ever challenges the world throws at them.
Respect and self-discipline is emphasized in the junior class. The students are asked questions like, "how many times should we or your parents have to ask you to do something?" The correct answer is, "once or zero."
While we expect that students are respectful and disciplined we also know that children learn best in a fun, positive and safe environment. That's why even though classes are very structured we also ensure everyone is having fun while they are working hard and striving to do their best.
As junior students progress through our training program their self-confidence grows. As students achieve higher ranks in our system, we will expect them to take more responsibility for themselves in karate class at school and at home. As a result, they are able to take on more challenges, resist negative peer pressure, and better manage themselves in new and uncomfortable situations.
Click below to sign up for an introductory class.
Click Here to Sign up for an
INTRODUCTORY CLASS