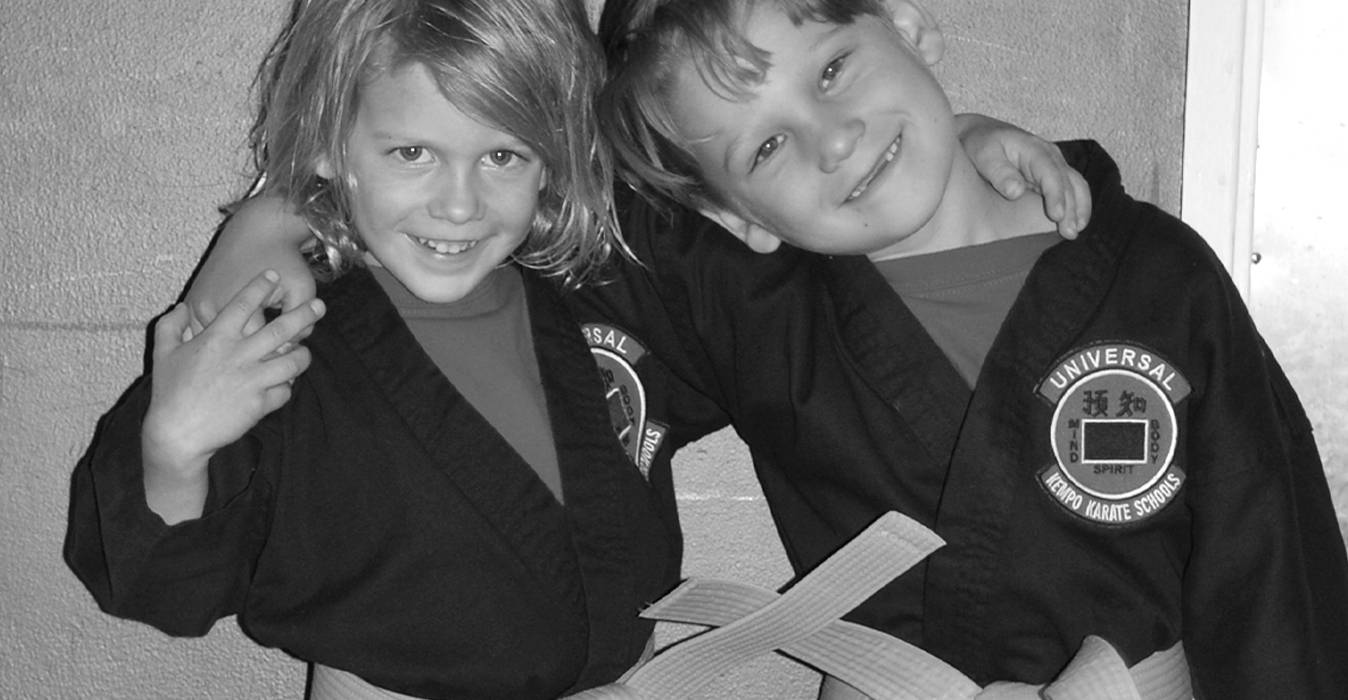 Pee wee Class – 4 years to 6 years old
The Pee Wee class is designed for children between the ages of 4 and 6 years old. We are a self-defense school. We teach our pee wees how to kick and punch and what to do if somebody grabs them. We also teach "Stanger Danger" type of drills because that is more applicable for this age group.
We are a run and fun, high energy and fast paced class. Pee Wees will do push ups, sit ups, jumping rope, rolls, as well as all sorts of movement exploration. We teach them how to fall safely, to be aware of themselves and their surroundings.
Pee Wee students punch and kick pads, wrestle with each other and work on being good competitors, good partners and being respectful to themselves their peers, parents and teachers.
Self-discipline is emphasized and the students are asked questions like, "how many times should we, or your parents, have to ask you to do something?" The correct answer is, "once or zero." Pee Wee students aren't always perfect when it comes to self discipline, but the longer they train, the better their self-control will develop over their minds and bodies. Many parents tell us that their children have better focus and pay attention better as they progress through our Pee Wee classes.
Click below to signup for an introductory class.
Click Here to Sign up for an
INTRODUCTORY CLASS